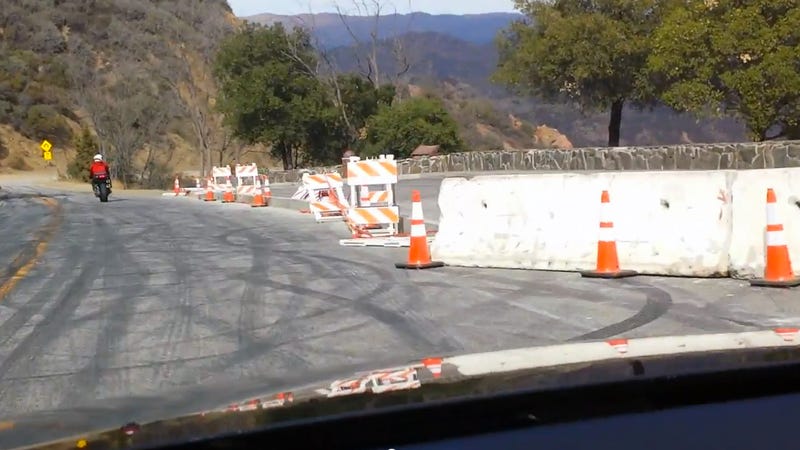 The Snake, the two-mile and 21-turn famed stretch of Mulholland Highway, is widely considered to be one of the best driving roads in the world. On any given weekend, you will see hundreds of motorcyclists, exotic sports cars and most likely Jay Leno hitting the apex of each turn on this expert driving road.
Watch The Video on CarStories.com
There is a popular turnout on the snake where drivers and spectators congregate to check out each other's rides and swap stories. Now, it looks like new construction might shut that down. A video was posted to YouTube on October 30th, showing a long curb being added to the famed turnout. Although this might not slow down the thrill seeking drivers who set out to conquer The Snake, it will affect those that enjoy stopping along the road to take in the festivities.
Over the years, this has been a problematic part of Mulholland Highway. Many falls, crashes and spin outs have happened on this road. Smokey burnouts and donuts haven't exactly helped either. The soon to be completed curb might actually put an end to the mayhem and create a more peaceful driving experience for us all.