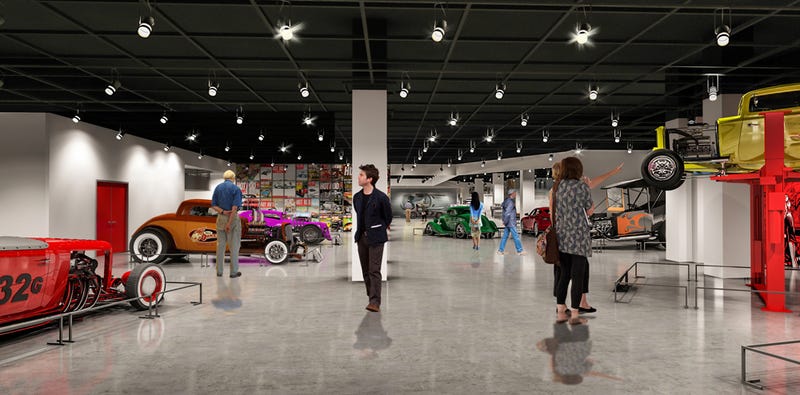 The Petersen Automotive Museum celebrated the penultimate day before major renovation at its 2014 Bold Moves Gala. New partnerships were announced and three industry icons were honored at this annual benefit for the Robert E. Petersen Free School Bus Program. The fund-raising efforts more than doubled last year's total.
Go Inside The New Petersen Automotive Museum
At the Gala, Petersen Automotive Museum Executive Director Terry Karges announced two strategic partnerships. Both will help make "The New Petersen" a bucket-list destination for automotive enthusiasts and museum-goers worldwide upon its projected late-2015 re-opening.
First, The Petersen and Xbox are pleased to announce plans to create the Forza Motorsport Experience. Visitors to the 1,500 square-foot simulation room will be able to experience legendary racing circuits from behind the wheel of state-of-the-art Forza Motorsport simulators, or experience the beauty of the automobile up close in ForzaVista™. The experience will open in the museum next year, with plans to create programmatic and event experiences to follow shortly thereafter.
To learn more about Forza Motorsport & The Petersen Automotive Museum, visit CarStories.com.